What do you think about life in Moscow?
Something might be just hard to believe until you really experience it. According to the latest cost-of-living survey from Mercer Consulting, Moscow now ranks as the world's most expensive city, edging out Tokyo, which held the No. 1 spot for four straight years. Can you imagine that..A luxury two-bedroom in Moscow now rents for $4,000 a month; a CD costs $24.83, and an international newspaper, $6.30, according to Mercer. By comparison, a fast food meal with a burger is a steal at $4.80.
I myself really experience how expensive it is during this trip to Moscow. Well, let's compare the bus fare. In Kursk, it costs 7 rub most but in Moscow, cheapest is 20 rub. Tram fare in Kursk costs 6 rubs while in Moscow 25 Rub. I'd this most terrible experience - do you think how much does it cost to develop 5 passport-sized photos? In Malaysia, instant photo costs around Rm10 or less(which is about 70Rub), but here in Moscow, guess what, it costs 450 Rub! (~Rm 65) I feel like money flows out from my pocket faster than any other thing else here =s
I'd my 3 meals all in MacDonald since it's the cheapest fast food you can get here. Wanna share few pictures taken during the trip.
Malaysian Embassy frontview
Huge German Embassy building with nice japanese decoration around the compound there.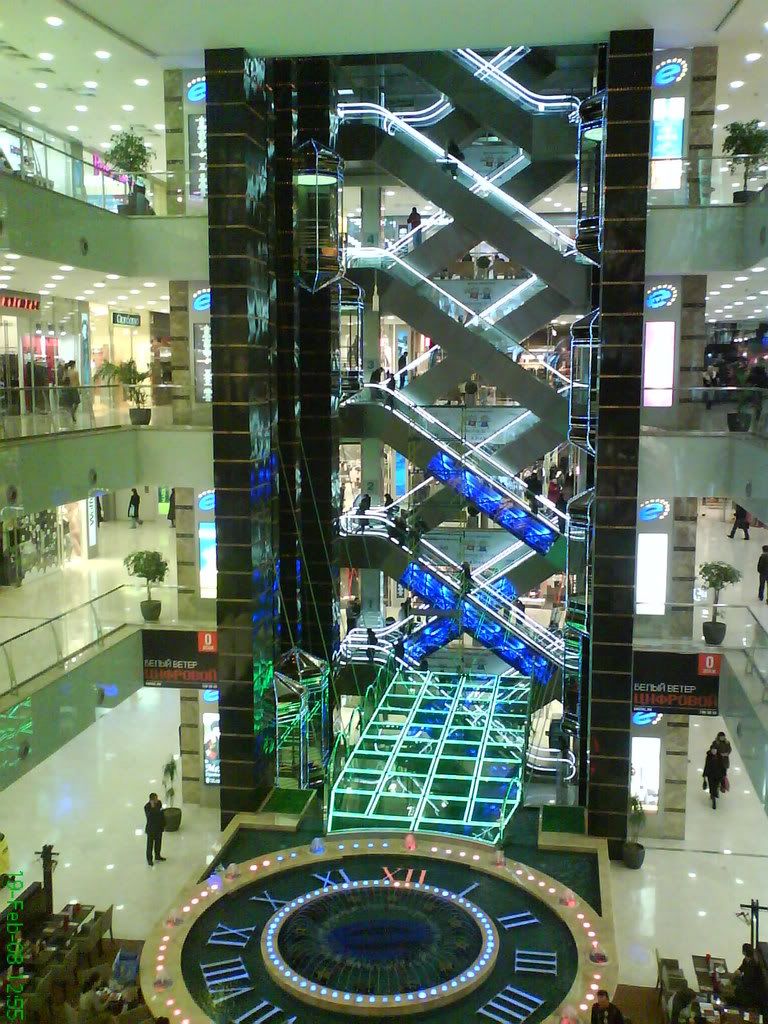 Pic taken in one of the most beautiful shopping complex in Kievskaya, Moscow.