Today I'm really bloated with different kinds of sushi! =) They are really delicious and tasty, and worthy at the same time the price is much more cheaper than that selling outside. Thumb up to those students who prepare it!
In conjuction with MyGame! winter07 price giving ceremony, our Malaysian Students' Association (MSA) has organised such a event called 'Jom Kita makan-makan'. There are about 8 foodstalls of which different kinds of food are sold. There're nasi lemak, nasi campur, various kinds of cakes, egg sambal, indian food, drinks, and of coz my favourite sushi =)
Actually I didnt know what kind of food they're selling before I went there. Thought of going there to receive medal of MyGames! winter07 for 1st runner up in ping pong men's double. The hall was crowded with mostly international students and some russians were there to join the event as well. Such event is seldom seen here but good response from students showing it is a success and worthy to hold it more often =)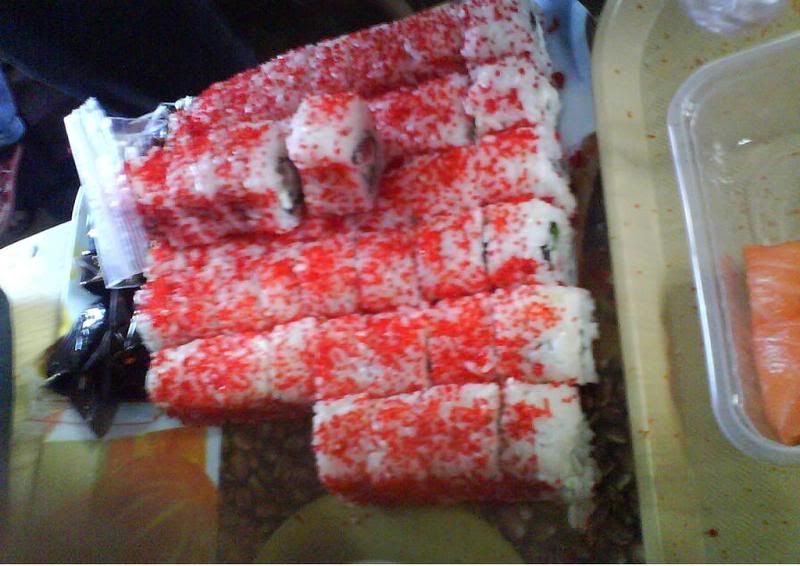 I like this one very much! Sushi with prawn, seaweed, cucumber,etc covered superficially by.. hmm should be fish eggs =P
Each set of this costs 160 Rub. This guy bought 5 sets!
Different colours of sushi made of different ingredients, taste very good! =P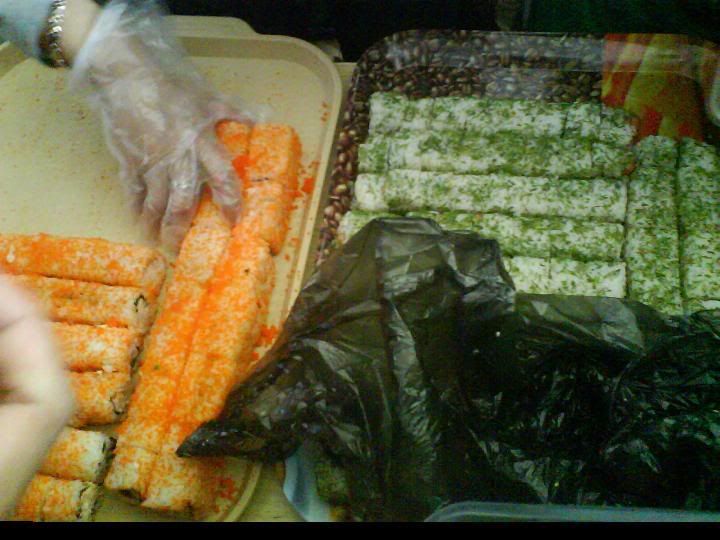 Another new tray of green sushi. Previous one sold off in 10 min!