Just wanna share something about eating outside in restaurants here in kursk =)
It is very common and often for everyone of us to eat outside everyday especially if you're busy and have no time to prepare a good meal. Another reason that most ppl choose to have meal outside mainly because of the food is cheap and at reasonable price. Anyway, the story is different here in kursk.
If compared with other Asian countries like Malaysia and phillipine, it is much more expensive to eat outside here in Kursk. We as students here seldom having meal outside except for some birthday parties and special vacations. We rather choose to cook and prepare the food in the hostel, which is really much more cheaper than having it outside.
It is not surprise to spend up to Rm 100 per meal in the restaurant here. Sometimes for having a simple normal meal, you got to spend at least Rm 20, which is just enough to fill up for your stomach. The place where most reasonable price you can get for a meal is university canteen(Stalovaya in russian), of which the food there is partly subsidised by local government.
Some of you might wonder why is it so expensive to eat outside here? Is the food served really worth that much of price? well, in my opinion, I think it is all because of 'class' of the restaurants here. All, if not I bet at least 90% of the restaurants here are all 'High Class' restaurants and they're just so well decorated and looks luxurious. They put lots of efforts and money on designs and decoration, made the restaurants look like 5-star hostel. Food isn't the only main aim for what the restaurant is built, frankly speaking, they aren't really tasty sometimes, just the atmosphere in the restaurants is good and comfortable.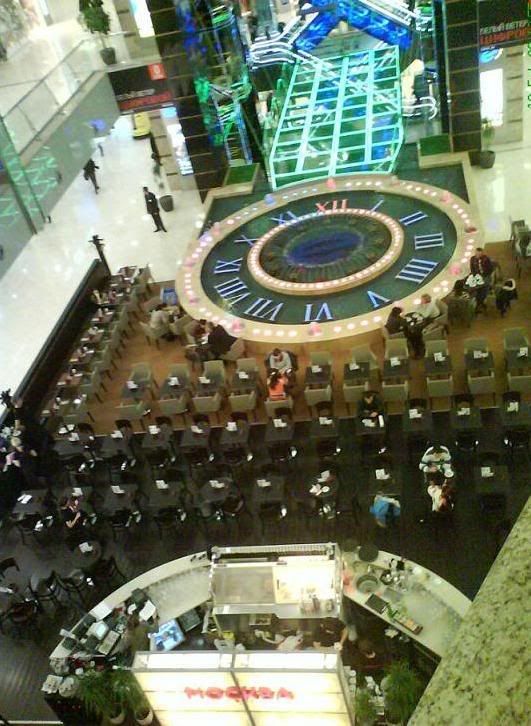 This is the pic of a restaurant nearby a metro station in Moscow. I didn't even dare to have a try after looking at the price.. it costs at least 600 rubs per person for a normal meal.

This is restaurant named Dacha, situated nearby my hostel. Well decorated and nice designs on the wall. Price is still considered ok (if you know what to order =p) and the place is great for group meeting or friends' gathering.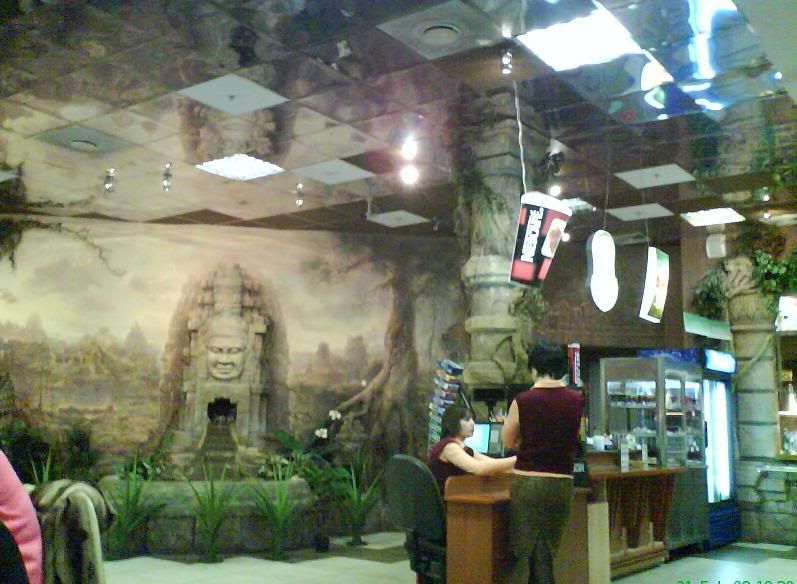 Guess how much is this meal cost? It costs nearly 300 rubs, which is about Rm 45...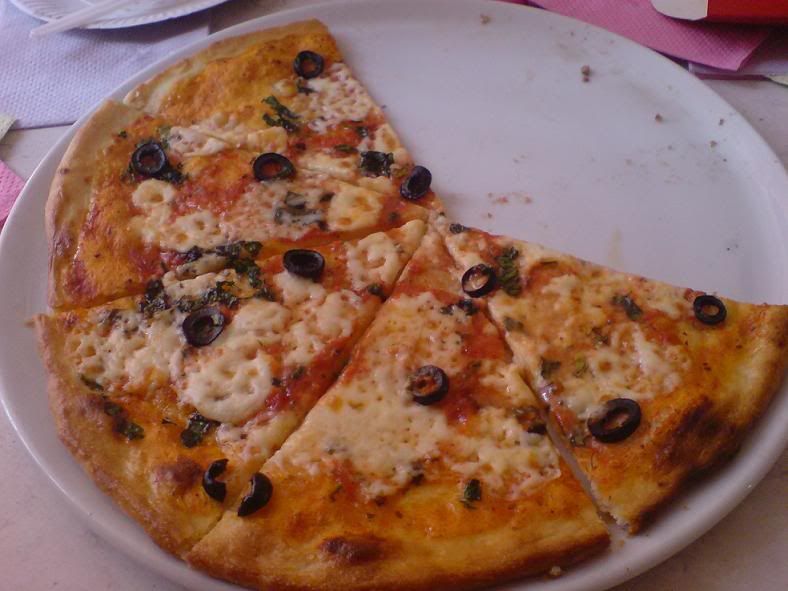 Ya, this is part of pizza =)
This semester, I've most of my outside meal here with my groupmates in Broaster n' Baskin Robbins. The food is just nice and the best thing is this pizza, costs only 130 rubs per 8 pieces. Really worth it especially for those who want nice food and yet reasonable price. Kinda cool place for students =)

The prices above are for kursk region only. It is 2x, 3x or even 5x in capital Moscow, the most expensive(living expenses) in the world nowadays, edging out Tokyo, New York and other big cities. (see
here
to get more info about living costs in Moscow)
So, better make sure the price of the food before having any meal in restaurants here, otherwise you would have to pay an unexpectedly high amount of money just for a normal simple meal.