Today is Easter Sunday for Orthodox churches here in this country. I didn't really know about it until I saw something in the supermarket here yesterday. I went to bread corner to grab something for tomorrow's breakfast but it has nothing except...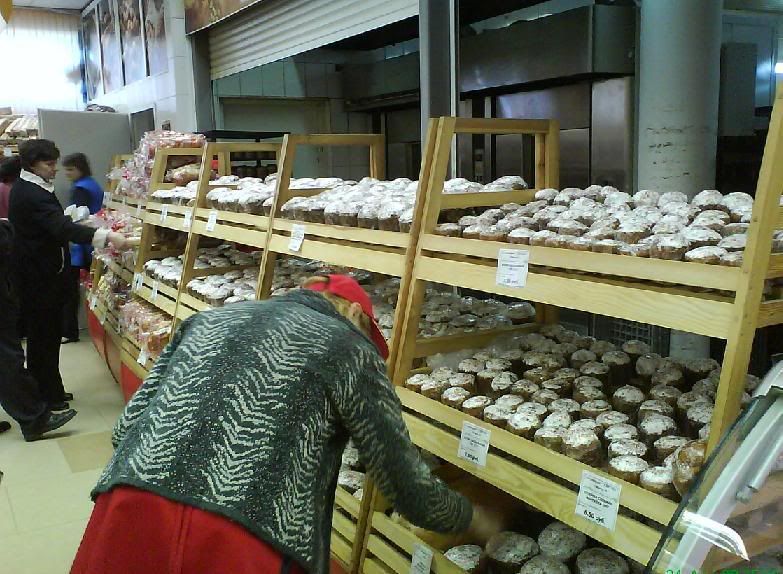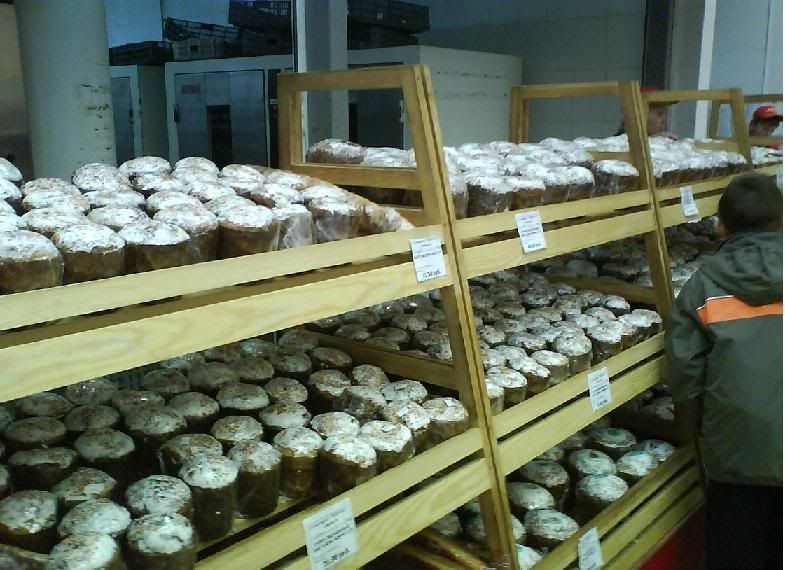 Ya, only Easter cake! Looks like muffins with sugar cream as its topping.
It's very common for ppl here to buy this cake during this celebration. It has different sizes and shapes, but they're basically all the same in taste. Easter cake can be found in almost all food stalls along the street. Well, I've no idea why is this cake so popular here...maybe it has certain meaning behind? or just merely a symbolized food for Easter's day.
Still remember that I'd one post about Easter's celebration last month, and someone might wonder why is it again once more Easter celebration here. Well, ya we've 2 Easter's Sunday here, one is for Western countries (on 23 of March) and today's one (27 of April) is for Orthodox, where most Russians here are celebrating it.
I bought a small one since there's no other choice =p
The taste is still ok and it has raisins in it...just I don't really like its creamy topping, too sweet! >.<